color MATCHING:
Our line of products Solid Surface Acrylic, is available in a wide range of colors, two of them in stock:
- STANDARD WHITE (REF. BWS) - POLAR WHITE (REF. POL)
These colors are developed to be possible be integrated with the sheets of the most manufacturers in the Solid Surface market. The results below, were obtained with the spectrophotometer X-Rite Ci64 UV, them will help you to choice the best color to integrate with your habitual sheets supplier. If you have any doubt about which color select, you can send us an email to info@discryl.net, indicating the manufacturer and the color you use. We will indicate which color is recommended to integrate. You also can order one sample of each color, through the samples request form, we will send you them free of charge. Contact us to check another colors availability.
- STANDARD WHITE (REF. BWS):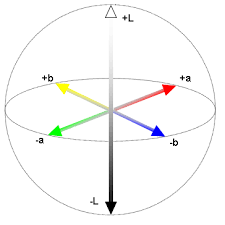 ---